Smarter assembly solutions
Text
Renewable energies are not just the future. They are happening now. And as they do, we, at ARaymond Energies, focus on small yet vital parts: fasteners. Whether for solar, wind or other renewable energies, we believe bringing forward breakthrough assembly technologies is a smart move: they represent easy access to significant added-value for productivity. With an offer gravitating around solar panel clips and expanding further, we design screwless and tool-free solutions to make assembly easier, faster, stronger and more reliable.
Image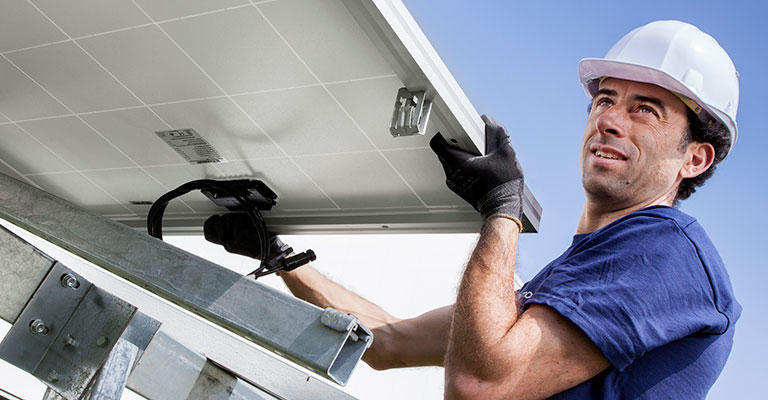 Why go tool-free?
Image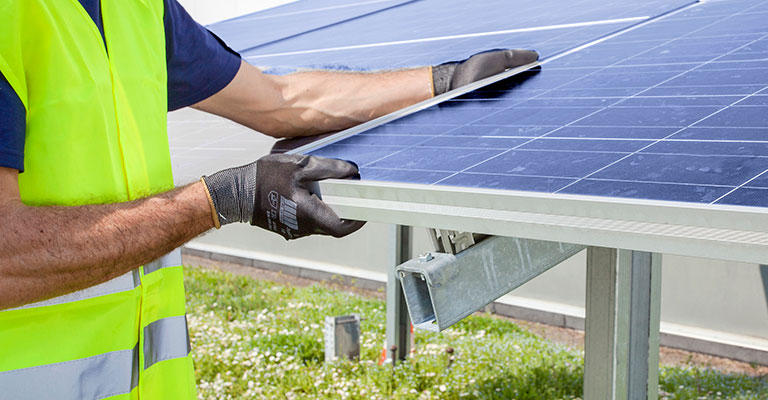 Text
Our clip fastener systems allow photovoltaic panels to quickly snap into place, without the need for labor-intensive screw and bolt systems. Going screwless and tool-free is about assembling faster and for longer, that's one thing. But it also has a direct impact on working conditions: by relieving workers of their tools in hazardous conditions (after all, solar panels usually imply being on a roof) we also make their job safer.
Ambition takes society further
You get a second confirmation that an innovation is truly valuable when it finds its way beyond its original use. With the PowAR snap® for instance, we have extended the function of our clips from fixation to electric continuity, thereby making it twice as clever. Today, our success in simplifying solar panels and structures assembly and maintenance calls for more and we are happy to respond. In a market coming up with new challenges every day, our clipping solutions are also ready to make a difference in sectors such as energy storage thus facilitating the explosive growth of renewable energies. And when people start producing their own energy at a much larger scale, we will already be here, contributing to a more sustainable economy.
Towards cheaper green energies
The products we have developed prove one thing: making assembly better is not merely a way to gain significant assembly time; it is about making the whole installation more profitable. Indeed, clipping solutions do not only diminish the initial investments (no tool purchasing, faster assembly, etc.), they also increase productivity (more reliability, lower maintenance, increased panel surface, increased performance, etc.). In the end, they are a strong yet underestimated way to contribute to lowering the price of electricity for everyone.
The more agile, the more reactive
Text
At ARaymond Energies, we are convinced shared successes are best. That's why we favor regional and global partnerships to address our clients' needs. On top of allowing us to come up with a more competitive offer when installing solar plants, it ensures more flexibility and agility in the process.
Image
Proud members of the ARaymond Network
Being part of a worldwide network is no small thing. But being part of a worldwide network dedicated to coming up with innovating solutions while diminishing Total Cost of Ownership for its customers is of even bigger proportion to us. We take pride in being able to leverage the 150 years of expertise of the Network to develop unique and meaningful solutions, while being able to produce them in large quantities and standardize them.